Petite Pedestal Frames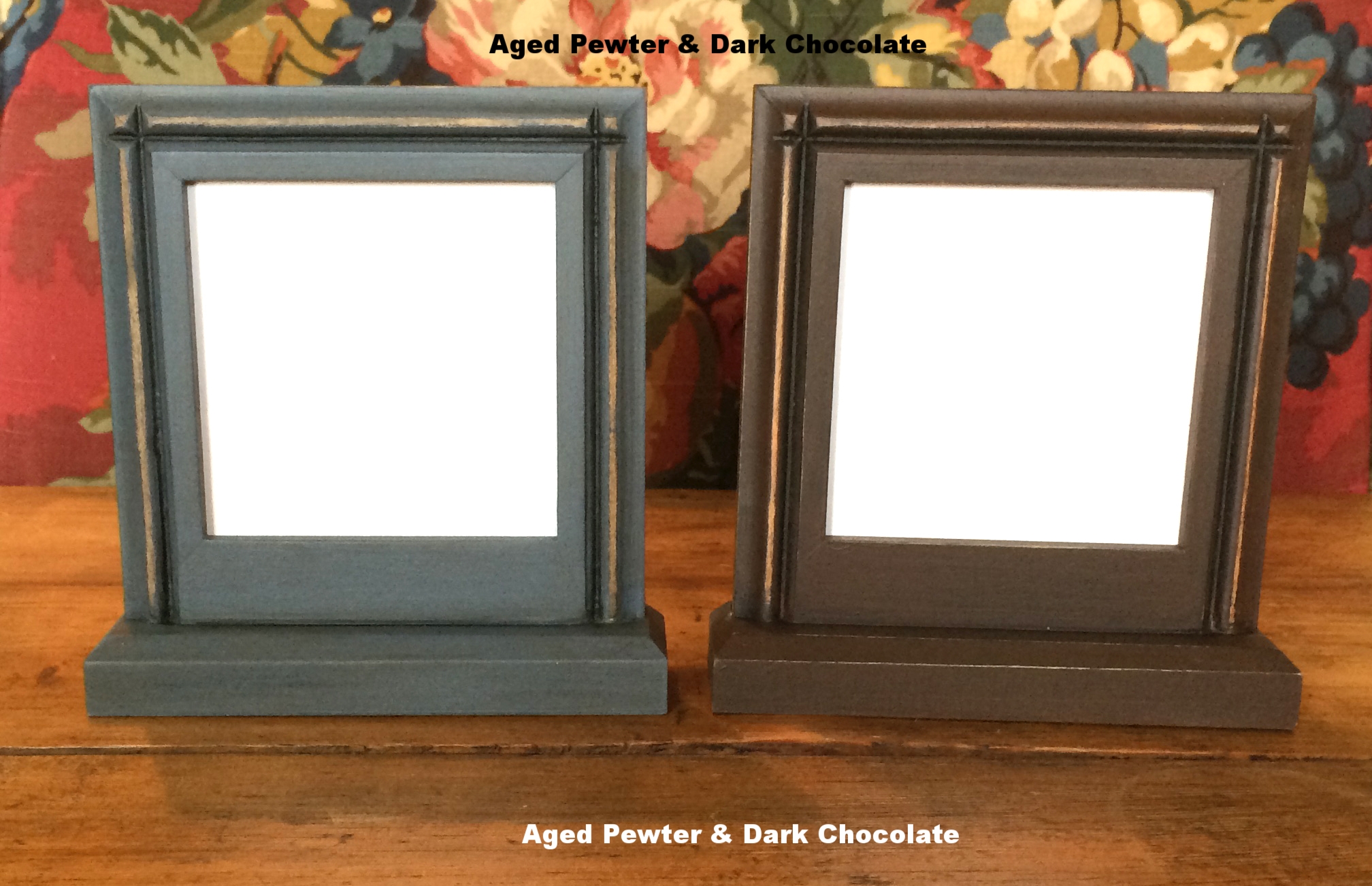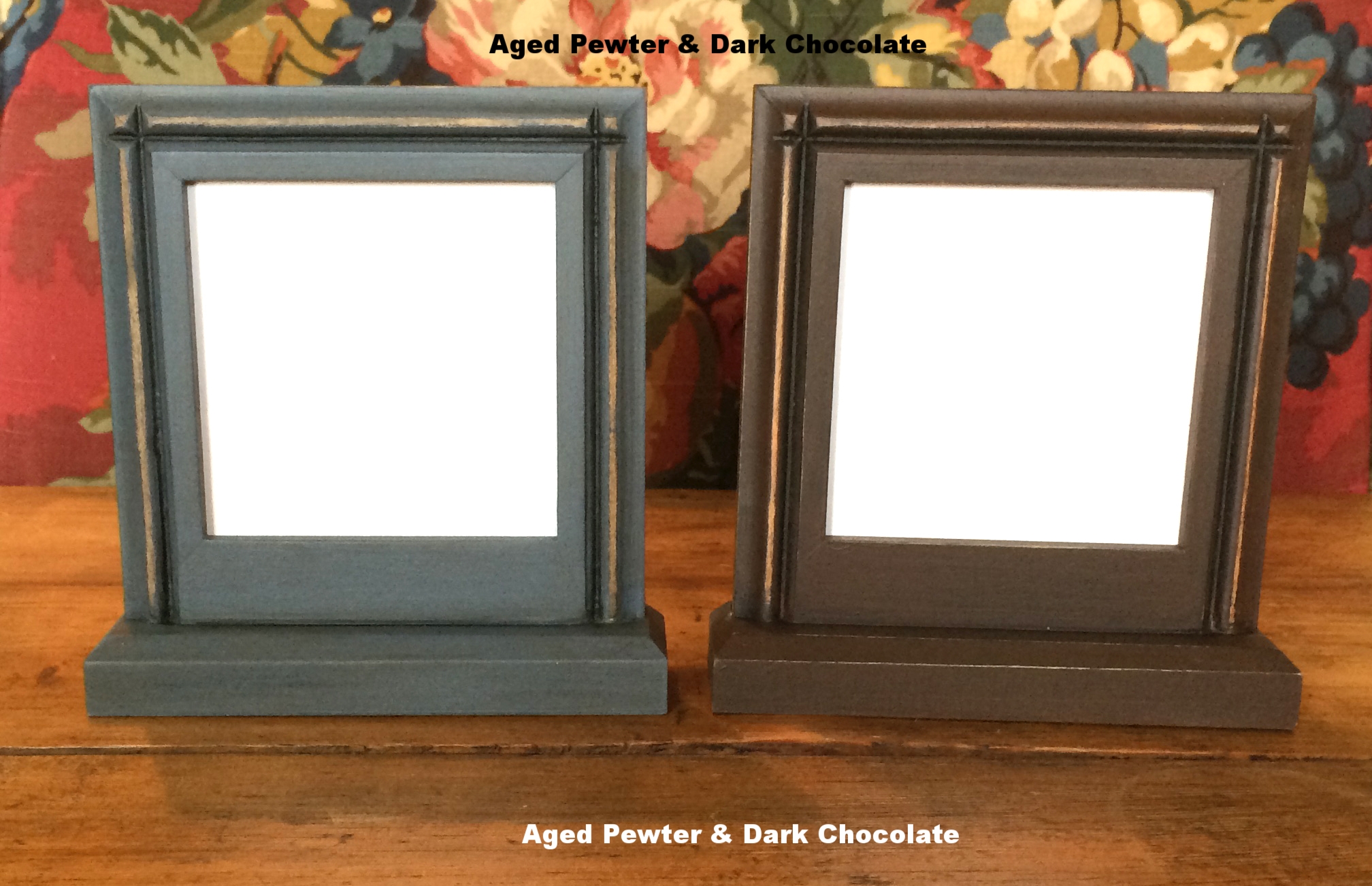 Petite Pedestal Frames
PLUM STREET SAMPLERS
just released
AUTUMN EWE PATTERN
on this frame in Dark Chocolate.
These Handmade Frames are standing on a beveled/mitered pedestal base (hard to see bevel in photos for some reason). This Petite size frames a 4x4 design. Viewable opening is 4.5 x 4.5, allowing .25 (1/4th) inch all around a 4x4 design,
It come with mounting board for your design. The wood, backing fits in flush to hold your stitched design with turnbuckles which allow for easy swapping out of designs displayed.
The molding is the same one we make here in our woodshop and use on the Crown box lids, it has been a favorite design of stitchers.
These frames are made one by one in our woodshop of hard maple and handpainted/distressed/antiqued and finished in one of our signature historical colors.