Angel Wings Cross Stitch Pattern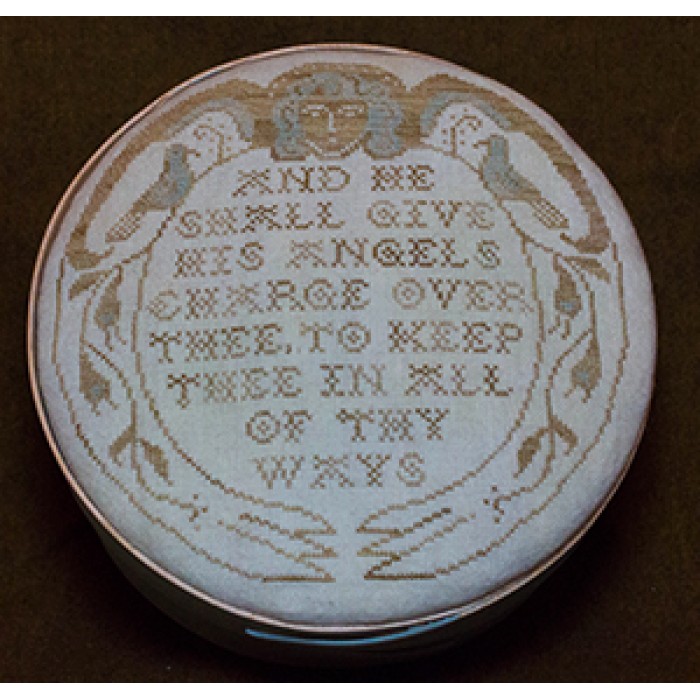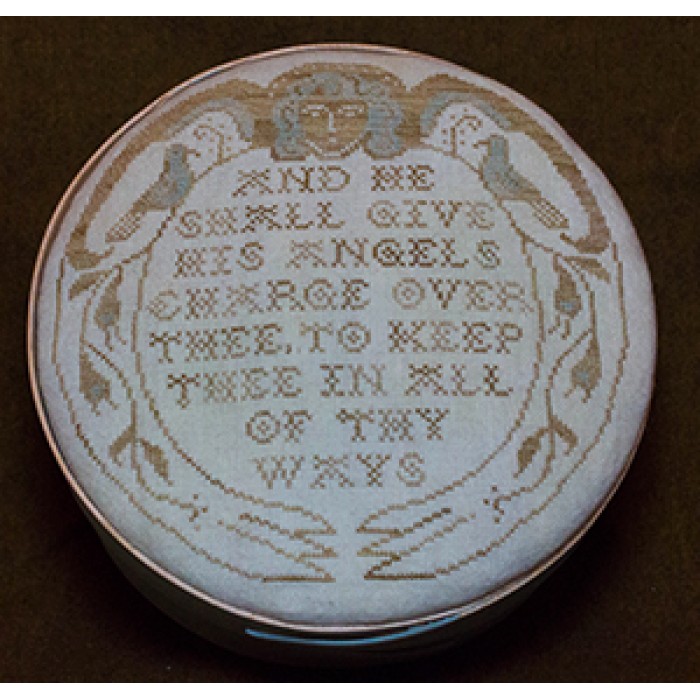 Angel Wings Cross Stitch Pattern
Cross Stitch Patttern, stitched on 36 count oatmeal linen and displayed on 8" Robins Egg Blue Sewing Shaker Box from Lone Elm Lane.
The angels arms surround the verse from Psalms 91:11. " And he shall give his angels charge over thee, to keep thee in all thy ways."
The Gentle Arts lexington green threads picks right up on the Robins Egg Blue box, and Burlap color on angel and verse make for a gentle palette of limited colors.
Directions are on the pattern for mounting on box top.