All Creatures Great and Small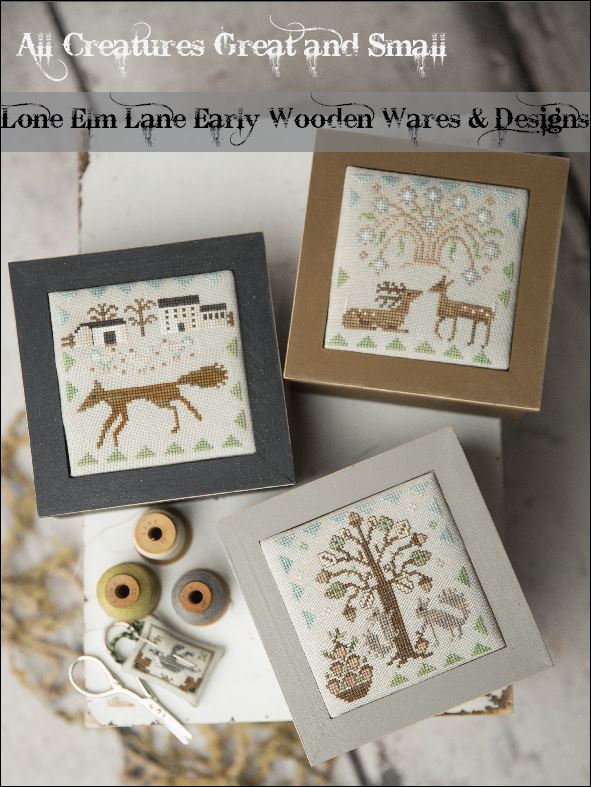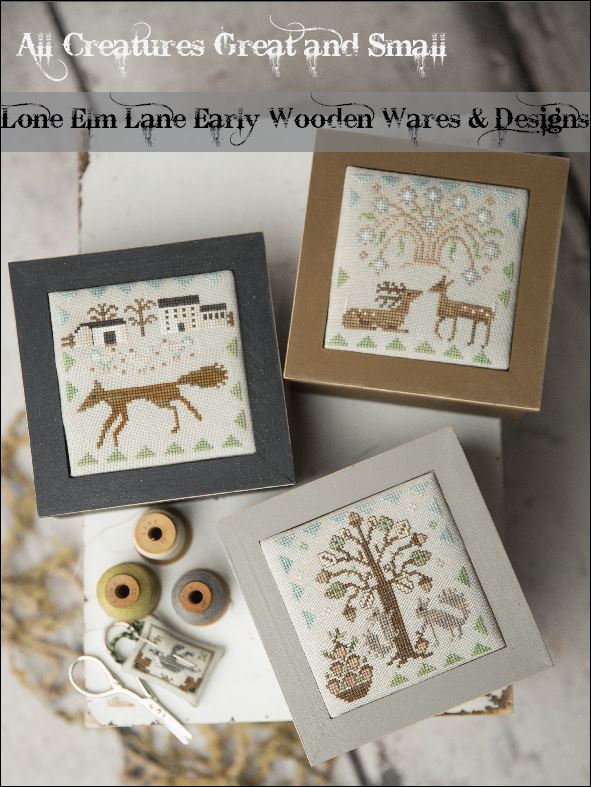 All Creatures Great and Small
Linen is R&R Reproductions 32 ct Liberty Gathering Gray.
Design size each 4" by 4". Box is 5.5" x 5.5"
Three Patterns...Deer, Buck and doe, nose to nose, is shown on Vintage Caramel Square Chest
Fox, stitched with dragonfly, a beautiful mix of foxy red/orange with a blue patina, shown on Vintage Black Iron Square Chest
Grey Squirrels, gathering nuts, shown on Vintage Stone Gray Square Chest
Chests are made by Lone Elm Lane, with a "normal" finish as shown or opt a chippy, finely distressed finish, it is a simple box, but the size is perfect and the colors add so muc to the patterns.