8" Shaker Box Union Blue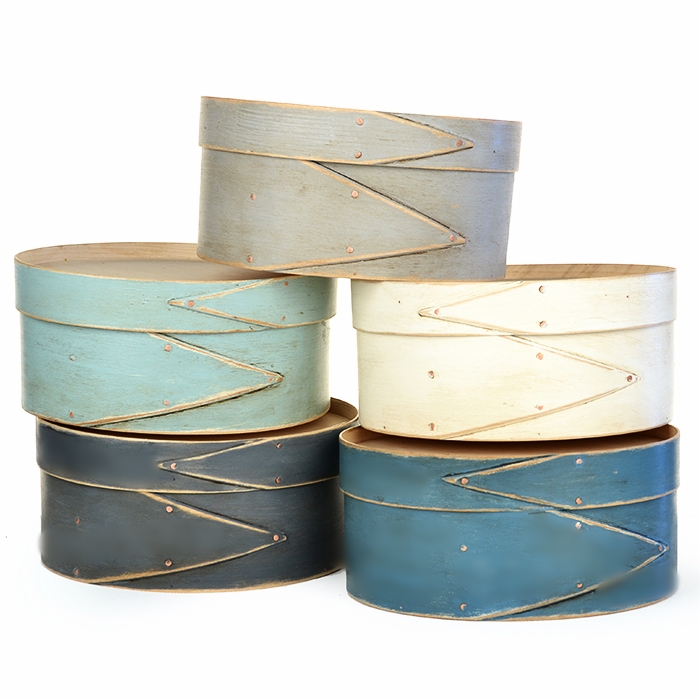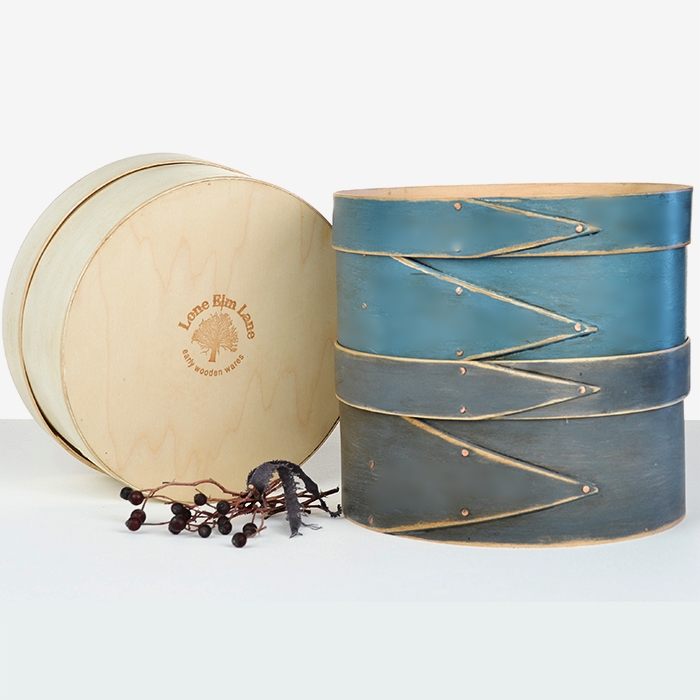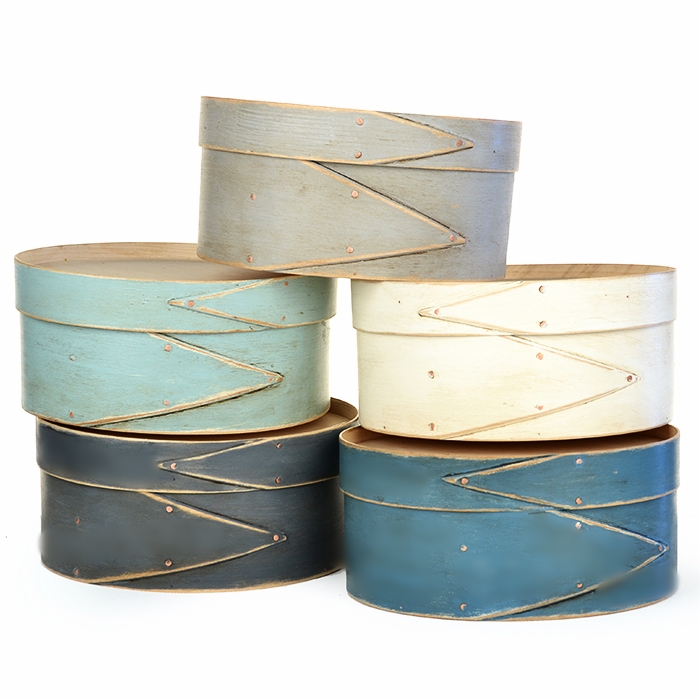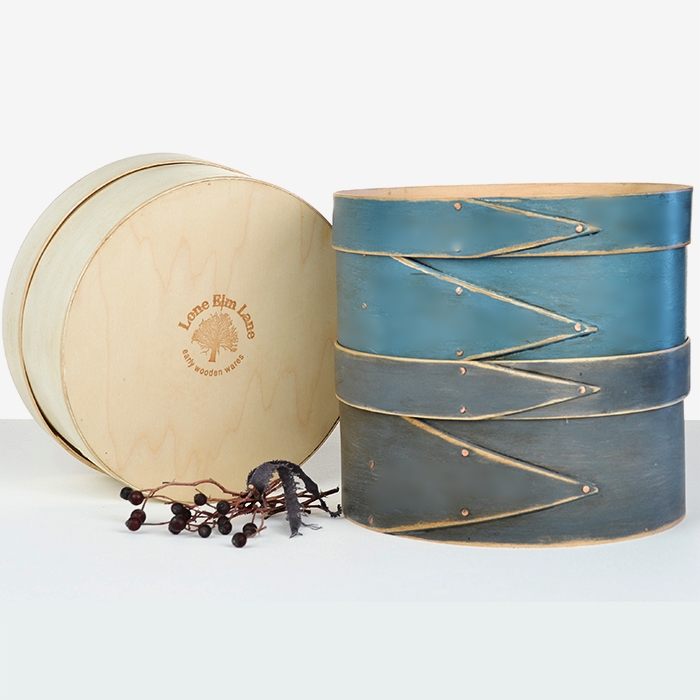 8" Shaker Box Union Blue
This box looks lighter in the photo, really is deeper deft / union/soldier beautiful BLUE. (Shown on Pin cusion base and 6" Shaker Box picture of the union blue on Galelios Telescope pattern from Summerhouse Stitch Works.
8" hardwood, hand made box using century old techniques. Painted outside only, A deep, more intense beautiful blue with hand applied antiquing/distressing. Comes with one mounting ring, purchase additional mounting rings to switch designs on top of box.
Frame cross stitch,. needlepoint, needlepunch, rug hooking or quilting.
*New colors to come. Custom colors available with minimum order. All boxes have some aging/distressing on finish. Every box is handmade, hand finished and unique, therefore not "exactly" like pictures.