Aunt Sophia's Sewing Cabinet, Magnetic close, black colonial hardware.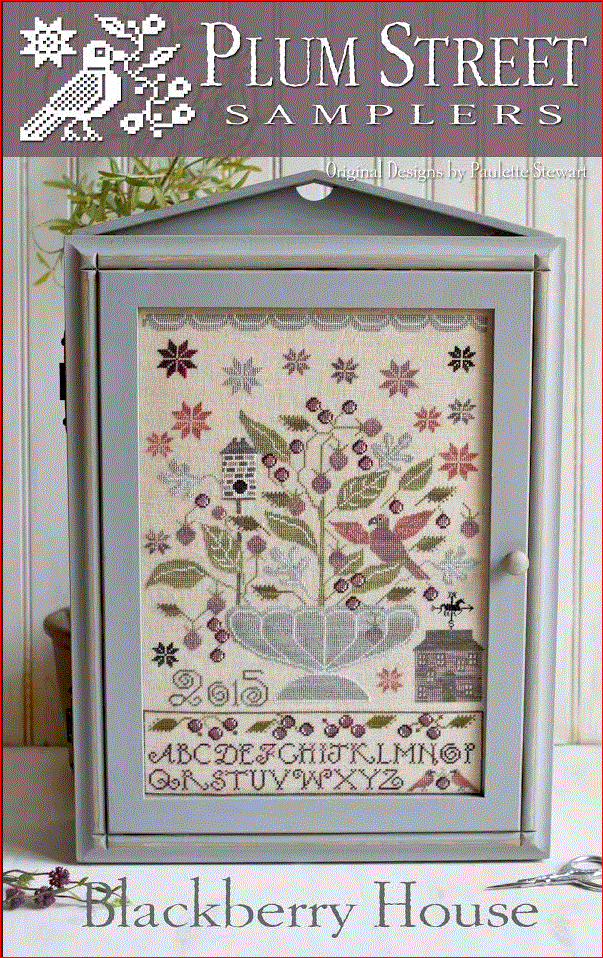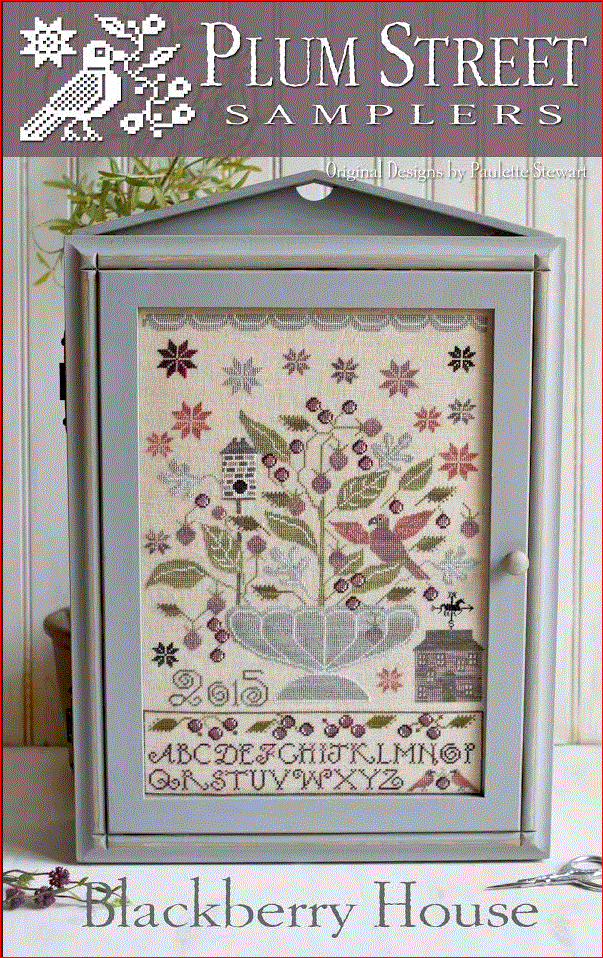 Aunt Sophia's Sewing Cabinet, Magnetic close, black colonial hardware.
*****Price includes shipping in the lower 48 states
***Aunt Sophia's Sewing Cabinet is exclusively sold through THIS Lone Elm Lane Web Store.
Please read all the details below.
PLUM STREET SAMPLER's Blackberry House pattern graces this Lone Elm Lane cabinet.
This custom design is hand made in my wood-shop with precise joinery on both the cabinet body and the door. Simple lines and curves adorn the door to add primitive charm and depth. A multi-step finishing process results in a lovely, lightly antiqued, matte patina. This cabinet is available in Vintage Slate which is a lovely grey. The color falls right between DMC 168 and DMC 169 thread colors.
The design area inside the door measures 8.5 W x 12.25 H inches. (A size many samplers and existing designs share)
*It comes with two foam boards, a white one for mounting your design on, and a second "slate" one, which creates a finished "inside" of the door. all fastened in with black turn buckles in keeping with the black colonial hinges.
The best feature of this cabinet is that with a new mounting board you can easily change out the design yourself with the twist of a few turnbuckles ! (New designs of this size to be released) and there are already many existing designs that fit or can easily be modified to fit this cabinet door frame.
*There is a single unmovable center shelf.
*There is a divided wooden, tray (scissor/pins/ruler) that lifts out with a shaker peg handle that sits on the bottom shelf.
*There are black colonial hinges on the door and a hanger on the back (not shown in these pictures) that allows you to hang the cabinet flush against the wall, or you can just sit it on a shelf or table.
*The door shuts with a magnetic closure.
*The back inside of the cabinet is stained and antiqued beadboard and it is painted/antiqued on the backside. On the back is stamped with the "Lone Elm Lane" Logo.
Please keep in mind that wood has slight variations in grain, the painting and antiquing is not perfectly symmetrical, this is not like plastic, each one is handmade, one at a time, no conveyor belt here. that's why we love them!
Estimated delivery 3-4 weeks.
Availability and pricing is not guaranteed .
Shipping in the 48 states is included in this price for 2016.